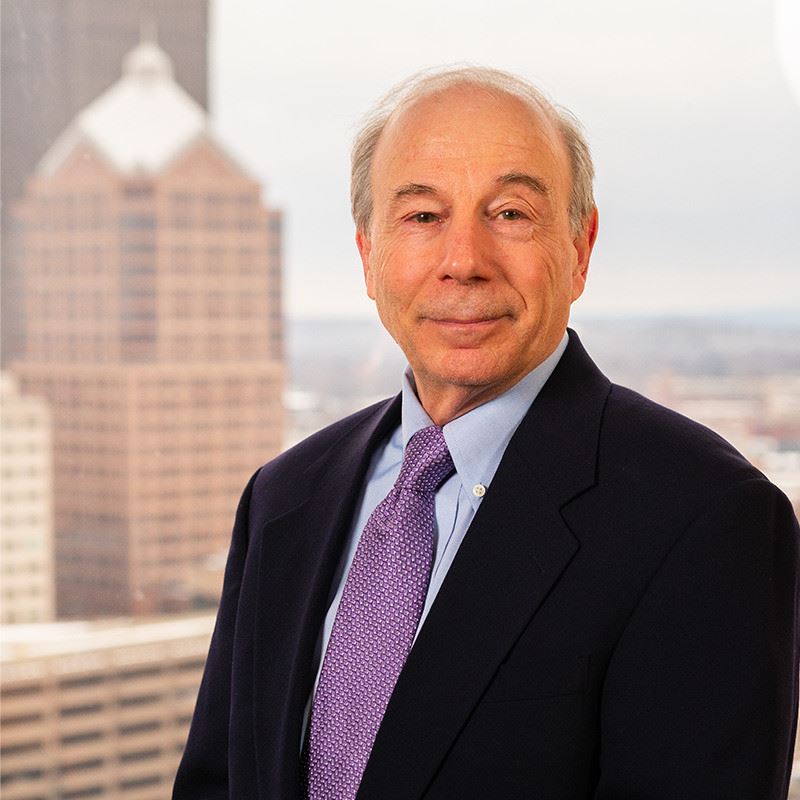 Brian Zorn Of Counsel
One of the firm's senior trial attorneys, Brian Zorn's personal injury practice includes medical malpractice, automobile accidents, products liability, and premises liability. He is in The Best Lawyers in America under the medical malpractice law, personal injury and product liability sections, and he was chosen by The Best Lawyers in America twice as the Medical Malpractice Lawyer of the Year in Rochester, N.Y. and twice as the Product Liability Litigation Lawyer of the Year in Rochester, N.Y.
In addition, Martindale-Hubbell has awarded Brian its highest rating, and he has been selected as one of Upstate New York's Super Lawyers every year since 2007. Brian has been selected as a Best Lawyer in America in the areas of medical malpractice, personal injury litigation, and product liability litigation since 1995.
Brian graduated from Syracuse University College of Law in 1977, and for the next year performed a judicial clerkship at the New York State Appellate Division for the Fourth Department. Since then, his personal injury practice has focused on individuals injured by medical malpractice, automobile accidents, defective products, and defective premises. To enhance his understanding of such injuries and their impact on the injured individual's life, he attended anatomy courses, including complete dissection of a human cadaver, as well as autopsies and surgeries done by medical school faculty.
Brian has obtained numerous substantial personal injury recoveries that have helped injured individuals and their families cope with the impact of their injuries.
Brian is a Fellow of the American College of Trial Lawyers and served on its New York-Upstate State Committee. He is also a member of the American Board of Trial Advocates, the New York State Academy of Trial Lawyers, and the New York State and Monroe County Bar Associations. He has served on numerous Monroe County Bar Association committees, including the Academy of Law, Judiciary, Communications (member and chair), Litigation Counsel (co-chair), Deaf Access Task Force, and Joint Monroe County Bar Association/Monroe County Medical Society Task Force, the State Courts Subcommittee (chair), and the Awards Committee (chair).
He was a member of the Volunteer Legal Services Project Board of Directors for 20 years, including terms as Vice-President and President, and he also chaired numerous committees. For many years, he was a member of the Board of Directors of the National Kidney Foundation's Upstate New York Affiliate and served as its Vice-President and President, and on its Executive, Finance, and Development committees, among others. Brian also served at the national level on numerous National Kidney Foundation committees, including the Affiliate Relations Committee (Chair for two years), the Efficiency and Effectiveness Task Force, the Subcommittee to Evaluate Affiliate Share, and the Task Force to Evaluate Performance Standards for Affiliates. The Federal District Court of the Western District of New York certified Brian as a Mediator in 2012 and he has successfully mediated several Federal Court cases since then.
Accreditations
Memberships
Education
Syracuse University College of Law J.D 1977
American University B.A. 1973
Publications
A.I.A. Insurance and Tort Law Reference New York Law chapter, Co-Author
"A Trial Demonstration of a Products Liability Case"CLE, ABOTA/Monroe County Bar Association, Speaker
"Special Needs Trusts: Planning for Persons with a Disability"National Business Institute, Speaker
"Electronic Health Records: Their Effectiveness in Prosecuting & Defending Medical Malpractice Lawsuits,Monroe County Bar Association/University of Rochester School of Medicine, Speaker
"Expert Witnesses: When to Use Them, How to Find Them, and How to Produce Them at Trial"CLE, ABOTA/Monroe County Bar Association, Speaker