Choosing a Personal Injury Attorney
How to Choose a Personal Injury Attorney
Finding the Right Legal Team for Your Personal Injury Case in Rochester
Being injured and dealing with a tragedy is never easy, but a tough situation can be even tougher if it is not handled well afterwards. If you or a loved one has been a victim of a personal injury accident, it is important to hire the right lawyer to protect your interests.
With the many attorneys out there ready to take your case, it can be hard to figure out which attorney is best for you and your case. Continue reading to learn some things to consider when hiring a personal injury attorney in Buffalo, Rochester, or anywhere in the surrounding areas.
Over 55 Years of Experience

11 Attorneys Listed in Best Lawyers in America®

3 Attorneys Are Part of the American College of Trial Lawyers

Focusing Solely on Personal Injury Cases

Compassionately Helping Injured Victims in Western NY Since 1968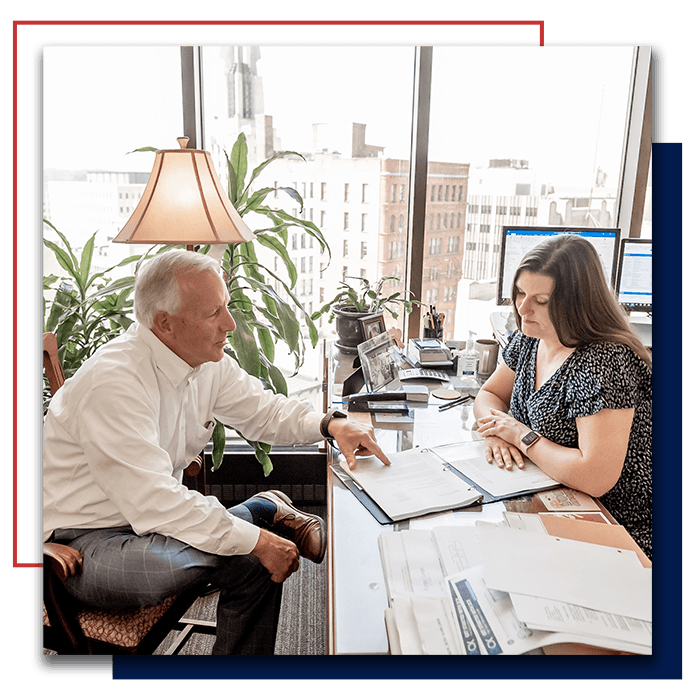 Experience Matters: Get to Know the Attorney & the Law Firm
The experience of the attorney you hire is essential to achieving a positive result. You want an attorney who focuses on personal injury law and who has handled cases similar to yours in the past with proven results. In addition to someone who is experienced in handling personal injury claims, you want an attorney who has experience in the courtroom. If you know any judges or attorneys in your community, ask them for recommendations. Read client reviews on various review platforms and on the firm's website. Exceptional client service should always be provided, and good reviews are an indicator of a good attorney.
Aside from individual attorneys, you will want to get to know the law firm as a whole. Is it an established law firm? Is there a team of professionals that will work together to get the best result for you? For example, if your case involves complex medical issues, are there medical professionals on staff, or does the firm use outside medical consultants? You want to make sure that your case will be appropriately staffed and that the firm also has the financial resources necessary to see your case through to the end and get you the best possible result.
Beware of a personal injury attorney who promises or guarantees certain results. While attorneys can give you a sense of what they think your case may be worth, there are many factors that go into litigating a case, and no attorney can guarantee a particular result. A good lawyer will give you an honest opinion and will clearly explain what your obligations will be as a plaintiff in a lawsuit.
If you have time, meet with the attorney in person or, if you prefer, schedule a phone conference so you can get all the information you need to make an informed decision.
Understand the Fee Structure & Cost Reimbursement
Personal injury attorneys generally work on a contingency fee basis. This means that no attorneys' fees are charged if you lose. Don't be fooled by advertisements from personal injury firms that suggest they are the only firm that does not charge a client a fee if the case is not successful. Not charging a fee unless you win is the definition of a "contingency fee" which has been the preferred and primary method of compensation for personal injury attorneys for more than 55 years.
In New York, attorneys' fees in personal injury law are capped at 33 1/3 percent. This means a personal injury attorney who practices in New York cannot charge fees that exceeds 33 1/3 percent of the recovery amount. If you are considering hiring an out of state attorney, ask about the attorneys' fees they charge, because some states allow attorneys to charge a 40 percent fee. This will have a significant impact on the amount you receive if your case is resolved in your favor.
In addition to the attorneys' fees, you need to understand how expenses incurred in litigating your case are repaid. "Expenses" or "disbursements" are the costs the law firm incurs in prosecuting the case. These typically include "out-of-pocket" expenses for experts, medical records collection, court fees, stenographers' fees, and the like. Some firms also charge clients for telephone calls, photocopies made within the firm, postage, and myriad other routine expenses. As a result, clients of those firms pay more and receive less of the amount that is recovered. Some firms also insist that clients pay for these costs even if the resolution to their case is not successful.
Thus, what sets personal injury firms in New York apart is not the fee arrangement, which is standard, but the expenses that some firms charge the client and other firms do not. It is important to be aware of this difference when selecting a law firm to represent you, because that is what makes a difference in how much money you will actually receive.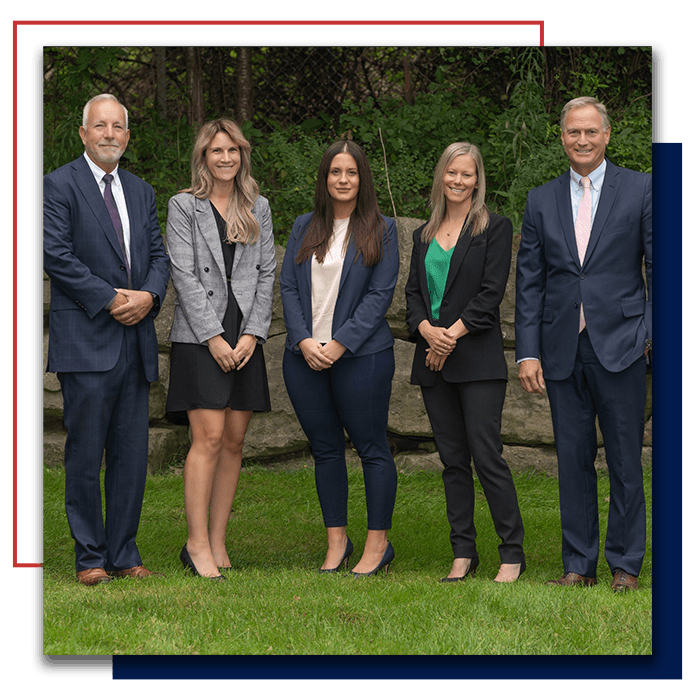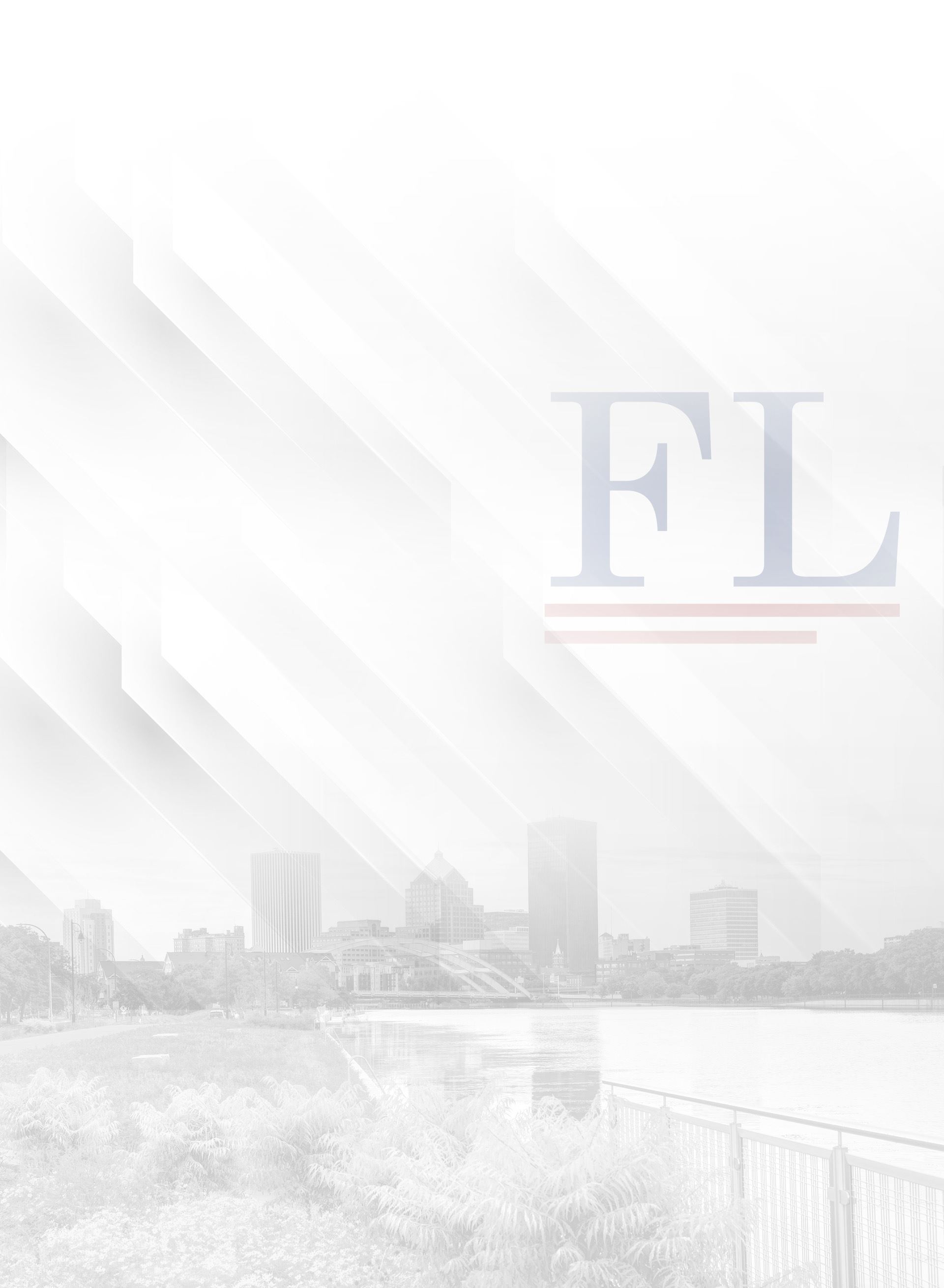 A Word of Caution
The ethics rules for attorneys in the state of New York prohibit attorneys from directly soliciting clients involved in accidents. However, there are firms that routinely send attorneys or representatives to hospitals to attempt to do just that. Firms that are willing to do so are not only violating ethics rules but are likely doing so because they do not have what it takes to succeed in obtaining clients through their reputation and experience.
If an attorney or a representative shows up unsolicited at your hospital bed or at your home you should be extremely cautious in talking to them. Attorneys willing to blatantly violate ethics rules in this regard are not likely to be trustworthy or effective.
Finally, don't be afraid to ask questions and interview as many attorneys as you need until you find the right personal injury attorney for you and your case.
If you would like to learn how the Buffalo personal injury lawyers at Faraci Lange, LLP can assist you with your case, contact us at (888) 997-4110 for a free initial consultation. Hear From Our Happy Clients
At Faraci Lange, LLP, your satisfaction is our priority! See for yourself what our clients have to say about working with us.
"The services we received from Hadley at Faraci Lange Attorneys, were Bar None!!"

Words cannot express how tremendously grateful we are to Hadley Lundback for her sincere compassion and legal expertise ...

- Sheila & Chris

"Our prayers were answered when we met you."

Dear Jennifer - Our faith believes that even what is meant for evil, God will amidst all the pain and confusion produce good. Our prayers were answered when we met you. Throughout this season we were guided by your special gifts. Your boldness, diligence,

- Richard, Christa, Mallory, and Eva

"I wouldn't think twice to use Hadley again, I can't say enough about what I think of her...We won the case and that will help Kaylin when we're no longer here."

My daughter had a severe TBI, and during her stay in the hospital, she received an IVC filter to stop blood clots from ...

- Jim L.

"Customer service was truly outstanding"

We would like to thank you for your assistance, patience and politeness in working with us to verify that our claim for the ...

- Mary & Gary S.

"Hadley and her team were successful in handling our case and we are extremely grateful."

We were represented by Hadley as the result of a medical device failure during surgery. From the very first contact with her ...

- Ron

"I am so grateful for all of the help that I received from Faraci Lange. They truly provided me a personal level of understanding and council at the most difficult time."

I will always turn to Faraci Lange as they helped me through a most difficult process with compassion and understanding.

- Katherine Powell

"Very Professional, Kind, and Trustworthy."

If I ever need to recommend an attorney to anyone it will definitely be Matt.

- Troy Kellogg

"Kristin Merrick did an absolutely outstanding job with our case."

If you want a lawyer who is competent, responsible, personable, dedicated, responsive, and someone who gets the job done, then she's the lawyer for you.

- Jason Meyer