Rochester Motorcycle Accident Attorneys
Proudly Serving Buffalo & the Surrounding Counties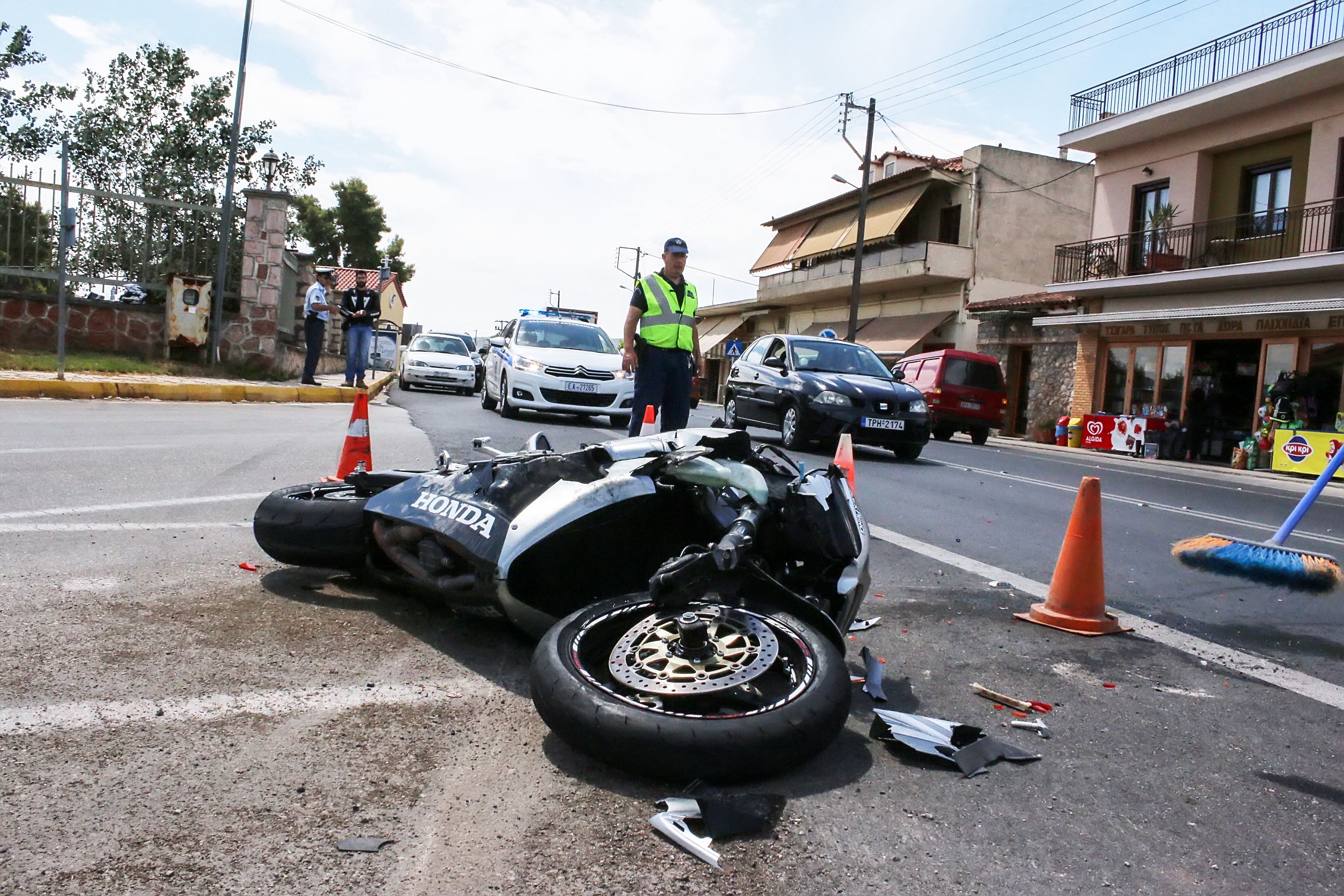 ​At Faraci Lange, LLP, we have been handling motorcycle accident cases since our inception in 1968. Our past experience handling these cases, as well as our medical resources and litigation background, uniquely qualifies us to effectively represent those who have been seriously injured in motorcycle accidents. If you have questions related to a recent motorcycle accident in which you or a loved one was injured, we encourage you to reach out to our motorcycle accident attorneys in Rochester as soon as possible for a free and confidential consultation.
Need help filing a motorcycle accident lawsuit? Call us at (888) 997-4110 or fill out our online contact form to receive a call from our intake coordinator within 24 hours.
On This Page:
Did You Know?
Motorcycles make up nearly 3% of all registered vehicles in the United States
Motorcycles account for 0.7% of all vehicle miles traveled
5% of all traffic fatalities involve either drivers or riders of motorcycles
Motorcyclists are about 37 times more likely than passenger car occupants to die in a traffic crash
The lack of protection and separation of the rider from the motorcycle can lead to severe, if not fatal, injuries when motorcycle collisions occur.
If you would like to consult with a Rochester motorcycle accident lawyer at our firm about your recent crash, please fill out a contact form and our intake coordinator will get in touch with you to get more information.
Motorcyclists Are NOT Covered Under New York State's No-Fault Law
Unfortunately, New York State no-fault benefits do not apply to motorcyclists. Therefore, medical benefits and lost wage benefits will not be paid by no-fault insurance. Instead, medical bills must be paid by the injured party's HMO or the victim personally. You may seek compensation/reimbursement for your medical bills if the other involved motorist was at fault for the accident, but to do so, you will need to bring a third-party claim against their insurance provider or file a
personal injury lawsuit
.
How Do You Win a Motorcycle Case?
In order to prevail in a motorcycle case, we must prove that the operator of the other vehicle was negligent and that this negligence caused the accident and your injuries. We must then go on to prove the practical significance of your injuries, meaning what economic and non-economic losses they have caused you to suffer (medical expenses, lost wages, pain and suffering, motorcycle damage repairs, etc.).
Our emphasis on trial preparation helps us to develop each case so that we can overcome juror bias against motorcyclists. With the help of our on-staff nurses and our past experience in representing people who have been severely injured, we are often able to effectively communicate the injuries and their practical significance to the insurance carrier and to the jury. This helps us in achieving our goal of obtaining the best potential outcome for our motorcycle accident clients.
At Faraci Lange, LLP, we have been representing motorcycle accident victims successfully for nearly 40 years. We have the resources and skill to analyze and prosecute these types of cases.
If you or somebody you care about was injured in a motorcycle accident please call us at or fill out an online contact form to request a free initial consultation with our motorcycle accident lawyers in Rochester.
Recommended Reading:
More Than A Case
Our Clients Are Our Priority
"Every person we encountered at Faraci Lange was supportive and worked diligently to settle our case with the very best results possible."

- Former Client

"I can't thank them enough for their hard work and diligence in resolving my case favorably."

- Phil N.

"I would most definitely recommend this firm to anyone in need of a top personal injury lawyer."

- Michael M.

"A tragedy is difficult, but with such wonderful, caring people guiding us, the horrible time in our lives was made a little easier to deal with."

- Lisa P.

"They were never too busy to speak with me and address my issues."

- Ronald W.