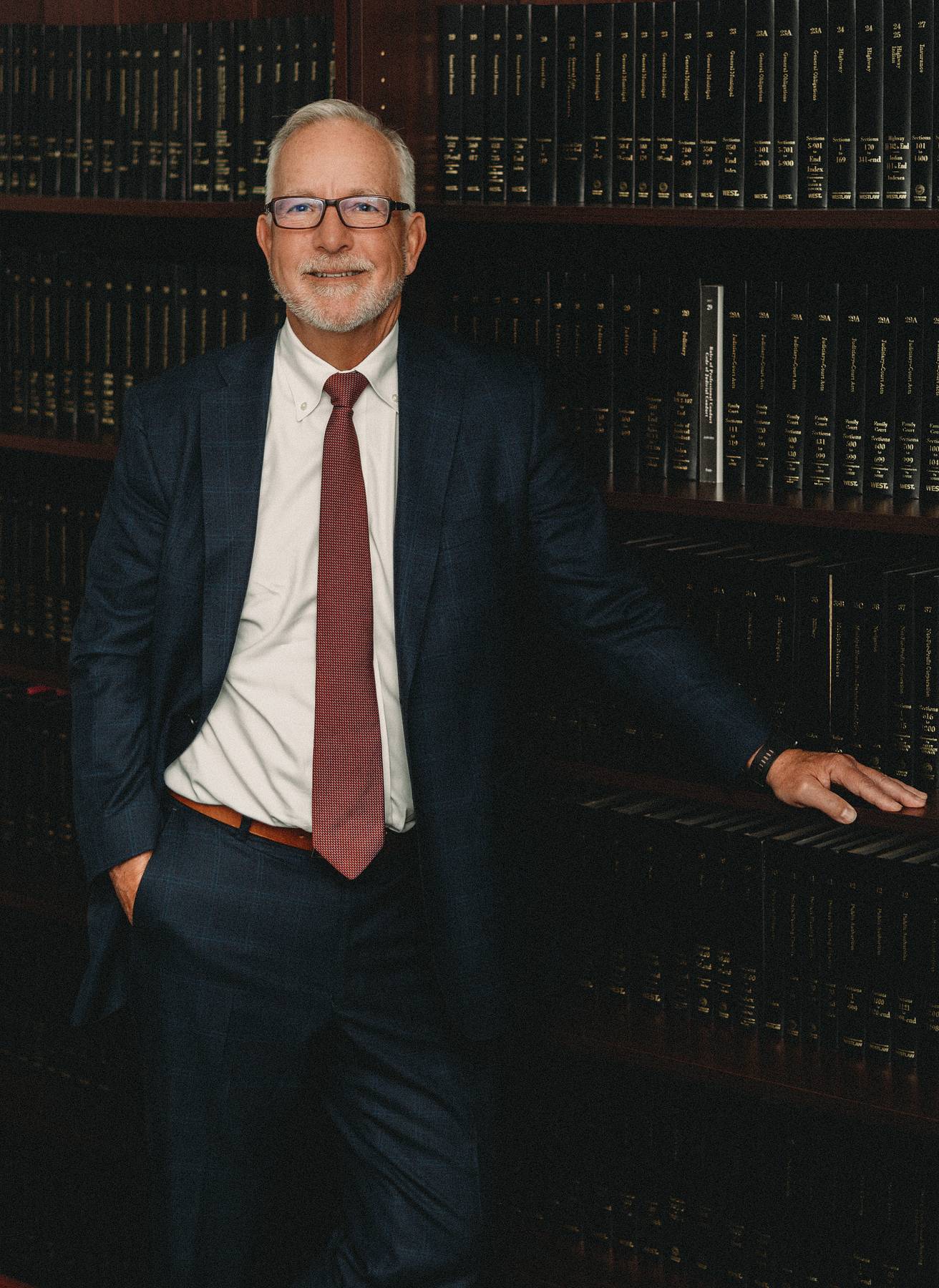 Stephen G. Schwarz Managing Partner
Stephen has been a partner at FaraciLange,LLP since 1988 and served as managing partner from 1995-2023. He focuses his legal practice on product liability, toxic tort and environmental contamination, medical malpractice and other serious personal injury cases in both state and federal courts.
Stephen has been awarded Martindale-Hubbell's highest rating and has been named Best Lawyers' Lawyer of the Year in Product Liability Litigation, Medical Malpractice and in Personal Injury Litigation multiple times since those awards have been given out including 2023. He has also been selected to be listed under personal injury law in the Super Lawyers directory every year since 2007 and has been listed as one of the Top 50 Super Lawyers in Upstate New York and has been named to the Daily Record Power List each year since that list was established. In 2018, Stephen was honored with the Federal Bar Council's Thurgood Marshall Award for exceptional commitment to pro bono service.
Stephen is a former Regent of the American College of Trial Lawyers, where he had responsibility for Upstate New York as well as the Canadian provinces of Ontario and Quebec. ACTL is an invitation only organization which selects the best trial lawyers in the United States and Canada for membership after a rigorous vetting process that covers both ability and ethics. He is also a past president of the Rochester Chapter of the American Board of Trial Advocates and has served on the Boards of the Monroe County Bar Association and Monroe County Bar Foundation.
Stephen recently co-authored a book with David Savitz, Ph.D. entitled Epidemiology and the Law published by Juris Publishing. He has published numerous articles in the Journal of the American College of Trial Lawyers including Artificial Intelligence/Superficial Lawyering, which chronicled the disastrous results for two lawyers who relied upon ChatGPT to write their brief in federal court, published in the June 2023 edition of the ACTL Journal. He has published numerous additional articles in other legal publications such as the New York Bar Journal and Trial Magazine.
Stephen has served as President of the Board of the Family Resource Centers of Rochester, and on the United Way Campaign Cabinet. He currently serves as Co-Chair of the Board of Starbridge Services, Inc., an organization that partners with individuals who have disabilities. He has received the Community Partner award from Starbridge and has also received an award from United Way of Greater Rochester for his service to the community.
Education
Albany Law School J.D. 1981
State University of New York at Albany B.S. 1978
Practice Area Concentration
Medical Malpractice
Serious Auto Accident Cases Product Liability
Toxic Tort and Environmental Cases Business Litigation
Accreditations
Best Lawyers Lawyer of the Year
Invited Memberships
American College of Trial Lawyers American Board of Trial Advocates
Memberships
New York State Trial Lawyers Academy Monroe County Car Association
Honors & Awards
Best Lawyers
Martindale-Hubbell AV Rating
Super Lawyers
MCBA President's Award
Thurgood Marshall Award
MCBA Raymond J. Pauley Award (2003,2010)
Publications
It Is Long Past Time to Change the Error in Judgment ChargeNew York Bar Journal 2019
Three Months With Roy Cohn ACTL Journal 2018
Representing the Decedent – The Wrongful Death Action in New YorkThe Plaintiff's Personal Injury Action, NYSBA, (2008, 2013)
The Vioxx SagaVoir Dire Magazine (Winter 2005)
Another Medical Malpractice CrisisVoir Dire Magazine (Fall 2003)
Concussion: The Science & Law Of Brain Injuries and their Consequences to SportsCLE, Monroe County Bar Association, Speaker (2015)