Rochester Truck Accident Lawyers
Fighting for Victims of Serious Commercial Vehicle Crashes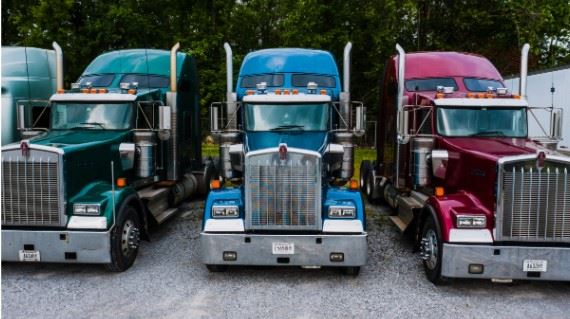 ​The massive weight, size, and momentum of 18-wheelers, semi-trucks, tankers, and other commercial vehicles make for catastrophic accidents when these vehicles collide with other, smaller vehicles on the road. When these accidents occur, it is the occupants of the other vehicles who tend to suffer the more severe, catastrophic, or even fatal injuries.
At Faraci Lange, LLP, we have been handling truck accident cases since our inception in 1968. Our extensive experience in this area of law allows us to navigate the process on behalf of our clients so that they can focus on healing. We understand the immense, far-reaching impact truck accidents have on victims and their families; our goal is to recover the maximum compensation you are owed for all of your current and future losses.
If you or a loved one was involved in a collision with a commercial vehicle, contact our Rochester truck accident lawyers online or call us at (888) 997-4110 for a free consultation.
On This Page:
---
Causes of Truck Accidents
Like any other motor vehicle accident, truck accidents have a variety of causes. Most often, they are caused by truck driver negligence, though they can also result from the negligent practices of the trucking company.
Some of the most common causes of truck accidents include:
Driver fatigue
Distracted driving
Driving under the influence of drugs/alcohol
Poor truck maintenance
Hours-of-service violations/forged logs
Defective equipment or truck parts
Improperly loaded/overloaded trucks
Dangerous weather or road conditions
Lack of driver training
Speeding/reckless driving behavior
Traffic law violations
Negligent hiring practices
Failure to conduct driver background checks
If you or someone you care about was injured in a truck accident, please call us at (888) 997-4110 or fill out a contact form to receive a free legal consultation.
More Than A Case
Our Clients Are Our Priority
"Every person we encountered at Faraci Lange was supportive and worked diligently to settle our case with the very best results possible."

- Former Client

"I can't thank them enough for their hard work and diligence in resolving my case favorably."

- Phil N.

"I would most definitely recommend this firm to anyone in need of a top personal injury lawyer."

- Michael M.

"A tragedy is difficult, but with such wonderful, caring people guiding us, the horrible time in our lives was made a little easier to deal with."

- Lisa P.

"They were never too busy to speak with me and address my issues."

- Ronald W.