Buffalo Personal Injury Lawyers
Injured? We Will Help You Fight for Just Compensation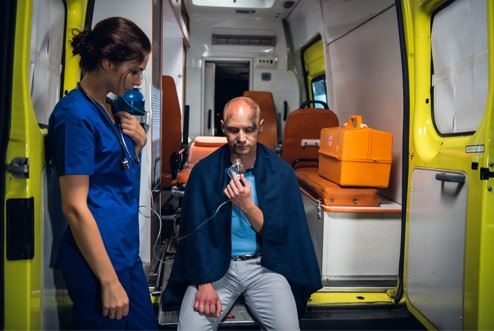 A sudden, unexpected injury can turn your whole life upside down. You may find yourself responsible for costly medical expenses, having to take time off work for recovery, and in immense pain. On top of that, you may be facing the possibility of a long-term disability, post-traumatic stress disorder (PTSD), and other sources of frustration and distress. It is a nightmare that no one should have to endure alone.
The team at Faraci Lange, LLP is here to help. Since 1968, our law firm has represented injured clients throughout New York, and we have operated our Buffalo location since 2012 to better reach those in need. If you or a loved one has been injured due to another party's negligence or wrongdoing, our Buffalo personal injury attorneys stand ready to help you secure just compensation and effective medical treatment.
Get the fair and just compensation you deserve. Call (888) 997-4110 or contact the firm online to request your free case evaluation today.
On This Page:
We Handle a Broad Range of Personal injury Claims
Faraci Lange, LLP is capable of handling a broad range of personal injury claims, including:
Assault and other negligent security claims
Construction and other work accidents
Defective product accidents
Sexual abuse
Slip and fall accidents
What Can You Receive Compensation for in a Personal Injury Claim?
When an injured party (the plaintiff) files a personal injury claim against the party at fault for their injuries (the defendant), the plaintiff is eligible to receive monetary compensation to cover any losses they sustained due to the accident.
In a typical personal injury claim, the plaintiff has the opportunity to receive compensation for the following:
All past, present, and future medical expenses related to the accident
Time taken off work for recovery
Property damage repair or replacement
Ongoing treatment such as physical therapy or counseling
Pain, suffering, trauma, mental anguish, and other non-economic losses
Punitive damages (in rare cases)
Other reasonable and necessary expenses related to the accident
Because the circumstances surrounding each claim are unique, it is impossible to say up front exactly which and how much compensation you will receive. Only by consulting with a lawyer about your specific claim can you get an idea of what to expect. Rest assured, the legal team at Faraci Lange, LLP will fight to secure every penny that you deserve.
The Statute of Limitations for Injury Claims in NY State
For almost all New York personal injury claims, plaintiffs have three years from the date of the accident to file a claim. Once this statute of limitations has passed, it is extremely unlikely that the court will hear your case at all—unless you can show that extenuating circumstances kept you from filing earlier.
However, please note that in certain cases—such as medical malpractice and wrongful death—the statute of limitation can vary and may even be shorter than you expect. We advise you to consult with a personal injury attorney in Buffalo as soon after your accident as possible to have the best chance of receiving the compensation you deserve.
Why Hire a Personal Injury Lawyer?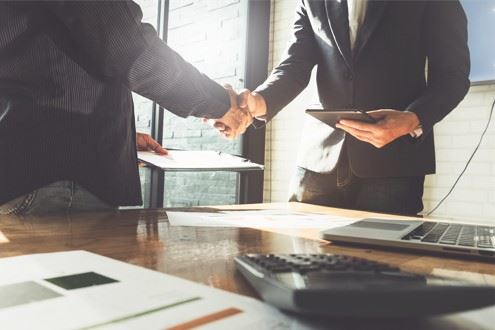 Unless you are already familiar with personal injury law and how to negotiate a settlement, having an attorney on your side will not only make the claims process easier but more lucrative. An experienced personal injury attorney understands how to accurately calculate damages, file the necessary paperwork, craft an effective argument on your behalf, and stand up to any insurance companies who may try to talk you into a quick settlement.
Can hiring a personal injury lawyer in Buffalo increase your settlement? Absolutely. Having someone on your team who understands commonly used tactics to convince plaintiffs to accept a low settlement offer or deter them from taking legal action entirely can help you uphold rights you may not even be aware you possess.
At Faraci Lange, LLP, your personal injury attorney will factor in the possibility of future medical and other expenses that may come up later when calculating your damages to ensure you receive maximum compensation. We look forward to doing whatever it takes to ensure you receive the full compensation you are entitled to.
How Long Does a Personal Injury Lawsuit Take?
Personal injury lawsuit may be resolved in a short period of time if the case is straightforward and the responsible party or insurance company is willing to settle outside of court. In situations like this a claim may be resolved in as little as a few months to a year. However, if your case is more complicated, you have suffered extensive injuries, or the responsible party is refusing to accept the blame for your injuries, your case may take significantly longer to resolve. When a case goes to trial it can take anywhere from a year to several years to resolve. Unsure how quickly your case will be able to be resolved? Reach out to our injury lawyers today to share the details of your accident.
Call (888) 997-4110 or contact us online to learn more during your free case evaluation. Serving Buffalo and the surrounding areas.
More Than A Case
Our Clients Are Our Priority
"Every person we encountered at Faraci Lange was supportive and worked diligently to settle our case with the very best results possible."

- Former Client

"I can't thank them enough for their hard work and diligence in resolving my case favorably."

- Phil N.

"I would most definitely recommend this firm to anyone in need of a top personal injury lawyer."

- Michael M.

"A tragedy is difficult, but with such wonderful, caring people guiding us, the horrible time in our lives was made a little easier to deal with."

- Lisa P.

"They were never too busy to speak with me and address my issues."

- Ronald W.