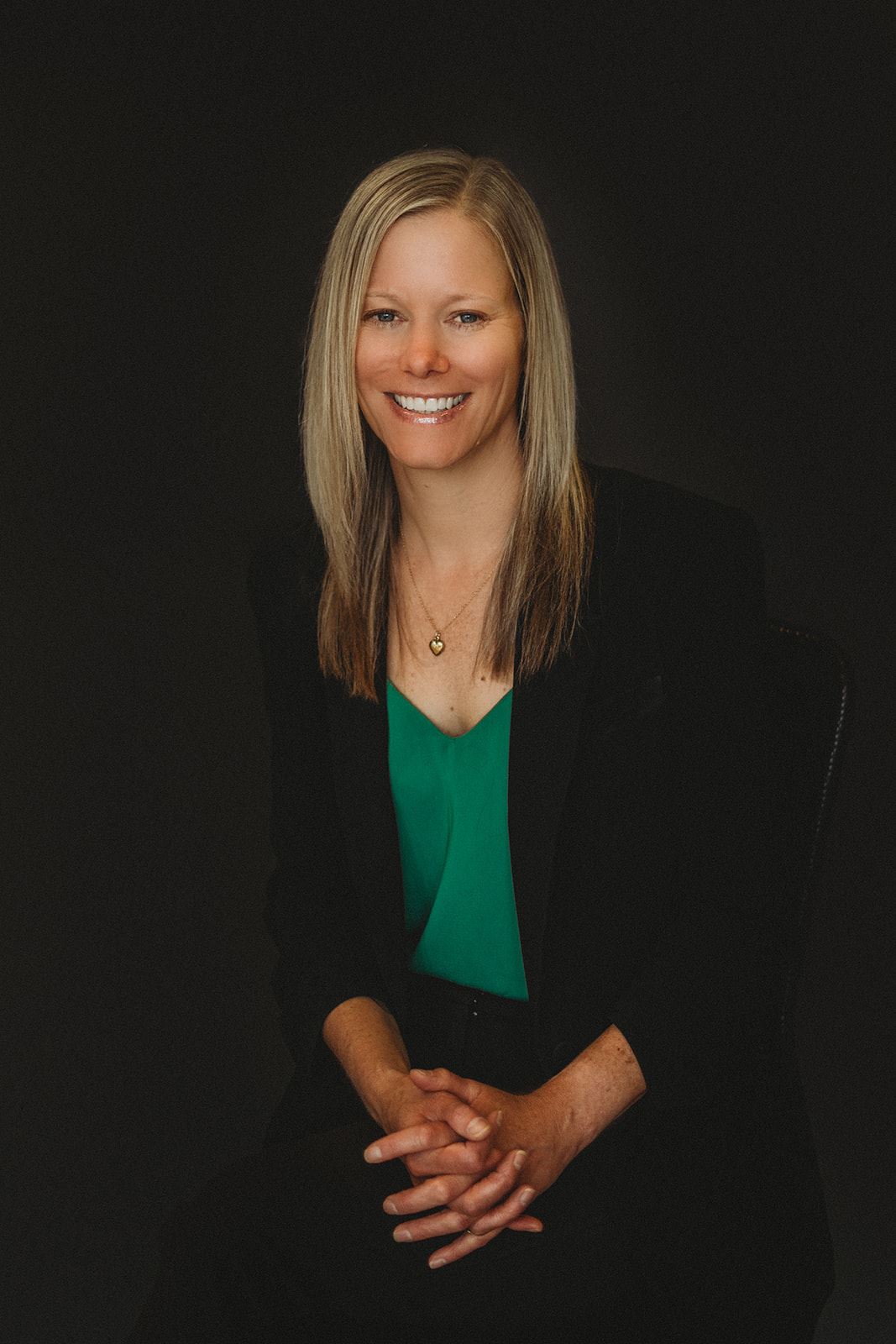 Hadley E. Lundback Partner
Hadley E. Lundback litigates cases involving medical device and pharmaceutical liability, consumer protection, toxic torts, medical malpractice, and catastrophic personal injury. She has extensive experience handling complex litigation, including serving in court-appointed leadership positions in multi-district litigation (MDL) in federal court and multi-county litigation (MCL) in New Jersey. Hadley oversees the firm's defective drug and medical device and consumer protection practices.
Since joining Faraci Lange in 2010, Hadley has handled all types of cases. She is Co-Lead counsel in the Excellus Data Breach class action litigation and serves on the Plaintiffs' Steering Committee in the Bard IVC Filter MDL. Most recently, Hadley was appointed to represent plaintiffs as Co-Lead Interim Class Counsel in the Hoosick Falls water-contamination lawsuit. Hadley and Faraci Lange, LLP have been appointed as Liaison Counsel in a shareholder derivative suit filed against Eastman Kodak Company here in the Western District of New York.
Hadley was recently appointed to the Plaintiff Steering Committee in the Exactech Polyethylene Orthopedic Products Liability Litigation MDL (MDL 3044) and is the Chair of the Science Committee. Hadley has litigated claims related to metal-on-metal hip implants, including DePuy ASR, DePuy Pinnacle, Biomet M2a Magnum, and Stryker Rejuvenate/ABG II. Hadley had the lead trial case in the DePuy ASR MDL in which a global settlement was announced in the fall of 2013 and was appointed by the court to the Plaintiffs' Steering Committee in the Biomet hip implant MDL pending in a federal court in Indiana and to the Science Committee in the Stryker Rejuvenate/ABGII hip implant MCL pending in state court in New Jersey. She is also investigating and litigating claims related to several other medical devices and pharmaceutical drugs. Hadley has also settled claims related to the ingestion of Yaz/Yasmin/Ocella. Hadley is also actively involved in litigation involving serious injuries caused by internal surgical staplers.
Hadley was awarded The Daily Record's Up & Coming Attorney Award in 2011, The Daily Record's Top Women in Law in 2014, and the 2014 President's award by the New York State Academy of Trial Lawyers. She was listed as an Upstate New York Rising Star from 2013-2015 and has been selected as an Upstate New York Super Lawyer from 2016-2022. In 2019, she was chosen to their prestigious Top 25 Women Upstate New York List. Hadley has also been listed in Best Lawyers from 2018-2023. She was named Best Lawyers' Lawyer of the Year for Product Liability litigation in their 2020 edition and for Medical Malpractice in the 2019 edition. Hadley was named 2023 Lawyer of the Year in Rochester in the areas of Product Liability and Medical Malpractice.
Hadley has been appointed to the Board of Public Justice, as well as to the Board of Directors of the Finger Lakes Land Trust. She also served as the Chair of the American Association for Justice's Consumer Privacy/Data Breach Litigation Group. She is a member of the Greater Rochester Association for Women Attorneys, Women En Mass, and is a past president and member of the New York State Academy of Trial Lawyers' Board.
Prior to joining Faraci Lange in 2010, Hadley practiced for four years as an associate in the Environmental Toxic Tort Unit of Weitz & Luxenberg, P.C. in New York City. At Weitz & Luxenberg, she represented individuals and businesses harmed by environmental toxins. Hadley was the lead attorney for the plaintiffs in Franco, et al. v. Coronet Industries, Inc. where she obtained a settlement for more than 1,000 individuals in Plant City, Florida harmed by heavy metals in their drinking water and air. She also represented the County of Suffolk in the lead case in the MTBE MDL as well as several Connecticut companies, a Connecticut water provider, and a town in Connecticut, which resulted in a settlement.
Hadley graduated from Rutgers School of Law Newark where she was the co-chair of the Public Interest Law Foundation and a Legal Services of New Jersey Fellow. While interning at Legal Services of New Jersey during law school, she co-founded the Prisoner Re-entry Project, which removed civil legal barriers to successful re-entry of incarcerated individuals into society.
In her free time, Hadley likes to explore Rochester and the Finger Lakes region with her two kids and enjoys all kinds of outdoor activities.
Accreditations
Memberships
Education
Rutgers University School of Law Newark J.D. 2005
University of Vermont B.S. 1998
Awards
2023 Public Justice Membership
Publications
Right to Access and Information BlockingCLE, American Association for Justice, Speaker (2023)2023 VISIT PUBLICATION
Safe Guard Client DataAmerican Association of Justice, formerly Association of Trial Lawyers of America (ATLA) (2021)2021 VISIT PUBLICATION
Let's Make a Federal Case of ItCLE, New York State Academy of Trial Lawyers (June 2020)2020 VISIT PUBLICATION
"Annual Update"CLE, New York State Academy of Trial Lawyers, Program Chair (2014-2016, 2018), Speaker (2012-2014, 2016, 2018, 2020)2020
The Anatomy of a Data BreachCLE, American Association for Justice, Speaker (2019)2019
Data Breaches Come in All SizesTrial Magazine, American Association for Justice, Vol. 55; No. 6 (June 2019)2019
Emerging Issues in Environmental Toxic TortsEnvironmental and Pharmaceutical Torts CLE, American Association for Justice, Speaker (2018)2018
Data Security and Privacy IssuesConsumer Financial Services Institute, Practising Law Institute, Speaker (2017)2017
MDL Steering Committee Appointments; Structure and Leadership; What's the Plan B?Class Action/Complex Litigation Symposium, Louisiana State Bar Association, Speaker (2016)2016
Defective Metal on Metal Hip Implant Claims in Federal Multidistrict Litigation: More than 8,500 Filed Cases,The Senior Lawyer, NYSBA, Vol. 6; No. 1 (Spring 2014), Update (Spring 2015)2015
"Daubert, Frye and Parker: Challenges to Expert Testimony"CLE, Monroe County Bar Association, Speaker (2013)2013
"When the System Fails: Seeking Justice for Victims of Environmental and Other Mass Torts"Jane Ryan Pre-Law Lecture, State University of New York at Geneseo (2011)2011