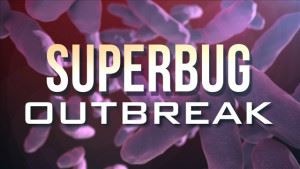 Olympus Corp., the manufacturer of the device involved in the UCLA Superbug case, has been sued by the family of one of the seven UCLA patients who were infected with the deadly bacteria, alleging  fraud and negligence. The suit claims the company did not provide updated cleaning protocols to hospitals when it ­introduced a newer version of the device in 2010.
The urgency around the issue intensified last Wednesday after ­Cedars-Sinai Medical Center in Los Angeles disclosed that four patients who underwent endoscopic procedures had been infected by the same germ as at UCLA: a drug-resistant form of carbapenem-resistant Enterobacteriaceae, or CRE.
Hartford Hospital in Connecticut said Wednesday that 281 patients were possibly exposed during the same type of procedure to a strain of E. coli.
The family of Antonia Torres Cerda, a 48-year-old woman who died in November after apparently being exposed to a contaminated duodenoscope at the hospital, has sued the company for wrongful death. Cerda underwent the endoscopy procedure before receiving a liver transplant.
Olympus said in a statement that it had determined the changes in the device were minor enough not to warrant a new application. The FDA disagreed. After it learned of the changes, the agency last year asked the company to apply for approval of its updated duodenoscope. That application is pending. But the FDA has continued to allow Olympus to sell the device, in part, because removing it from the market could lead to a harmful shortage of duodenoscopes in the United States.
Read the full story here.