Julie S. Jordan, who oversees Faraci Lange's Nursing Home Neglect and Abuse practice, is presenting a session on planning for patients with traumatic brain injury for this year's Disability Awareness Week, hosted by Upstate Special Needs Planning.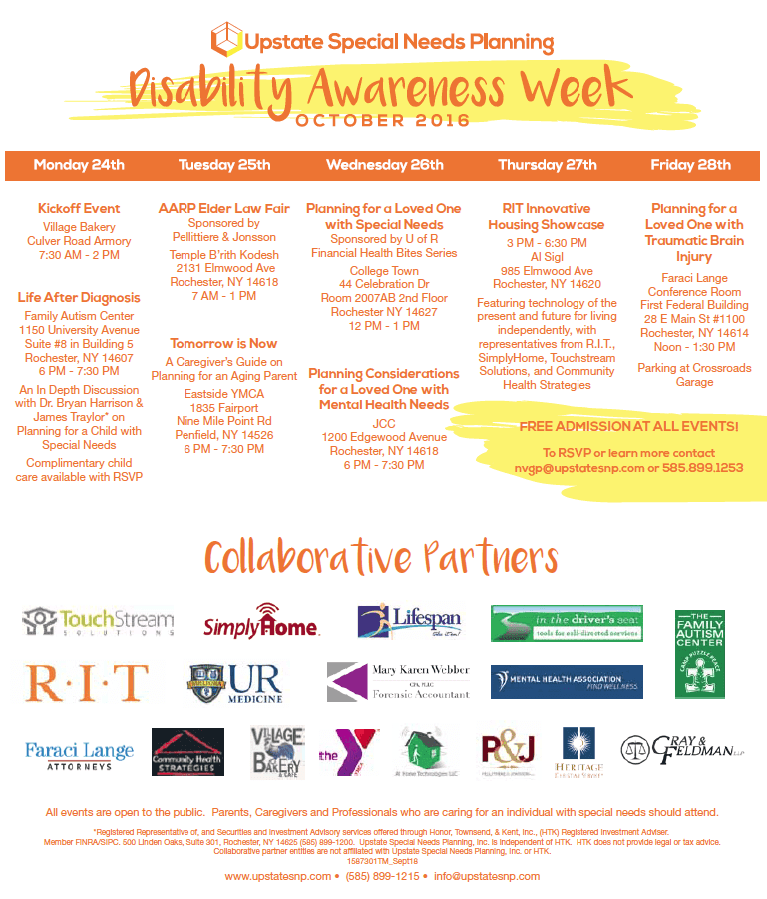 The session will be held in the Faraci Lange Rochester office on Friday, October 28th from noon - 1:30 PM.
This session and all other Disability Awareness Week events are free and open to the public.
To RSVP or learn more, contact nvgp@upstatesnp.com.
Learn more about Faraci Lange personal injury attorneys here.