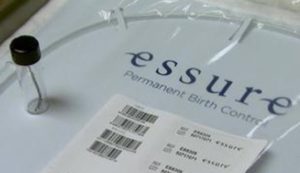 U.S. Food and Drug Administration's Commissioner Scott Gottlieb, M.D released a statement on Thursday, in which he discussed new steps to strengthen the safety oversight of Bayer AG's Essure permanent birth-control device.
Earlier this year in July, Bayer decided to discontinue the sales and distribution of Essure in the U.S. after December 31st, 2018. This followed a series of FDA regulatory actions, including the decision to make Essure a restricted device due to safety concerns.
In the statement, Gottlieb announced the FDA's plan to revise and strengthen its post-market study of Essure, which was originally ordered in 2016, to ensure that long-term safety information continues to be collected.
The revised study would now monitor women implanted with the Essure device for five years, instead of the previous three year requirement.  The longer period of evaluation would provide the FDA with more long-term information on adverse risks of the device.
It would also require additional blood testing of patients enrolled in follow-up visits during the course of the study in order to better monitor potential immune reactions to the device.
Bayer will also be required to continue enrolling patients who opt to receive the Essure device and to submit reports more frequently on the study's progress.
Essure, which is the only permanent birth control device on the market that is not surgically implanted in women, has caused some cases of adverse events including persistent pain, allergic or hypersensitivity reactions, perforation of the uterus and/or fallopian tubes, and migration of inserts to the abdominal or pelvic cavity.
"I personally had the opportunity to meet with women who have been adversely affected by Essure to listen and learn about their concerns. Some of the women I spoke with developed significant medical problems that they ascribe to their use of the product. We remain committed to these women and to improving how we monitor the safety of medical devices, including those related to women's health," stated Gottlieb.
Click here to read the FDA's statement.
To contact us about a potential defective medical device claim, please click here to complete an online form or call us at 888.325.5150 for a free consultation.