It has recently been discovered in Hoosick Falls that a Department of Environmental Conservation contractor installed incorrect filters in the town's private wells that were intended to eliminate PFOA, which is the harmful chemical linked to cancer that was found in their water supply. The filters were labeled with a warning indicating that the product may "cause cancer and birth defects."
The label also states that the water filter is illegal to use in the country for human consumption. This has caused a great deal of concern in Hoosick Falls as the main purpose of the private wells is for drinking water.
The front and back of the label on the water filter valve reads the following: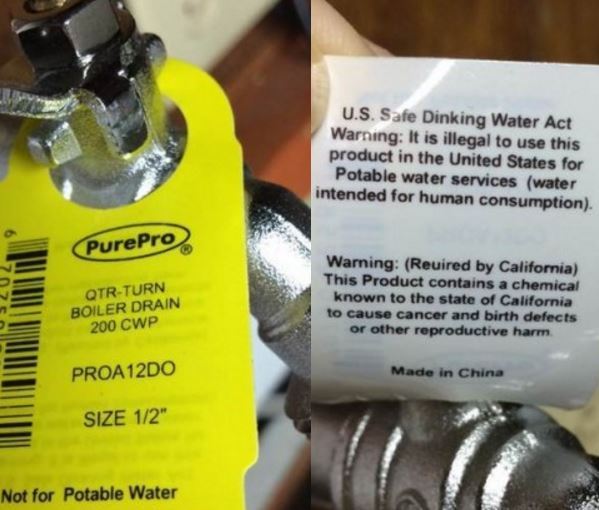 The Department of Environmental Conservation made the following statement:
A supplier incorrectly shipped one box of valves that are not to be used with drinking water to a contractor. Immediately upon discovery late last night, DEC began tracking down the incorrect valves so they can be replaced. DEC terminated the companies responsible for the error. However, homeowners still continue to be advised not to drink or use water from the filtration systems until the state advises them that it is acceptable for all uses, so these systems were not used."
The DEC is unsure of how many incorrect valves were installed in Hoosick Falls but is working to track down the ones that need to be replaced.
If you have had a filter installed recently, please examine the valve label and refrain from consuming the water until the state announces that it is safe to do so.
Faraci Lange is currently investigating bringing a lawsuit against those believed to be responsible for the cancers and other illnesses caused by the Hoosick Falls PFOA Contamination.
Residents of Hoosick Falls and other communities who believe they may have been impacted by PFOA contamination are encouraged to contact us at
(888) 997-4110

.