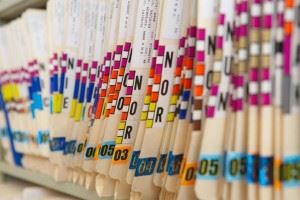 Faraci Lange attorneys, Stephen G. Schwarz and Kathryn Lee Bruns, represent plaintiffs in a medical records class action lawsuit against a group of hospitals and their records administrator for charging patients excessive fees for copies of their medical records.
In Carter et al. v. HealthPort Technologies, Inc., et al., the U.S. Court of Appeals for the Second Circuit revived the class action lawsuit on Tuesday after it had initially been dismissed by the lower court last year on grounds that the plaintiffs' attorneys were the ones to pay for the medical record copies, not the clients themselves.
The complaint was filed in May 2014 by Marissa Carter, along with several other former patients, against Rochester General Hospital, Unity Hospital of Rochester, F.F. Thompson Hospital, and their records agent HealthPort Technologies, LLC.
Plaintiffs claimed that the hospitals and HealthPort overcharged clients for copies of their medical records in violation of New York's Public Health Law, which authorizes health care providers or their agents to impose a reasonable charge for such copies "not exceeding the costs incurred by such provider."
HealthPort charged the plaintiffs $0.75 per page, as well as a $2 fee for electronic delivery. Plaintiffs allege that defendants levied these charges without regard to the actual cost of production, which was substantially less. Plaintiffs further allege that the charges grossly exceeded what the actual cost was and included built-in kickbacks to the hospitals from HealthPort.
United States District Court Judge Frank P. Geraci, Jr., dismissed the suit for lack of subject matter jurisdiction on standing grounds, reasoning that plaintiffs themselves failed to allege that they were injured by these practices. However, the Second Circuit reversed the decision in the plaintiffs' favor, ruling that the plaintiff patients sufficiently alleged that they "ultimately bore the expense" of their records.
"The fact that the payments were to be promptly made by the attorneys does not contradict the allegation that plaintiffs themselves were or would be the ultimate payors," Circuit Judge Amalya L. Kearse wrote in the unanimous opinion.
"If such a fee was unlawfully inflated, as plaintiffs here claim, it is sufficiently alleged that it is the client who was injured. We conclude that the complaint did not fail to show that plaintiffs themselves suffered injury-in-fact."
Schwarz and Bruns, along with co-counsel Kai Richter of Nichols Kaster, are pleased with the Second Circuit's decision and look forward to litigating the case on the merits on behalf of the plaintiffs and the other putative class members.
Read the full story on Law360 and The New York Law Journal.
To learn more, please visit our Medical Record Class Actions page or contact us for a free legal consultation if you believe you may be eligible for a medical records claim.