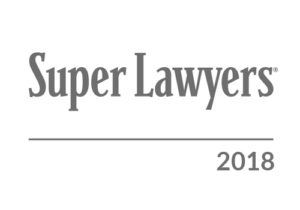 Ten Faraci Lange attorneys have been selected for inclusion in the 2018 edition of Upstate New York Super Lawyers, and two attorneys have been selected as Upstate New York Rising Stars.
The attorneys recognized as Super Lawyers from the Faraci Lange team are:
Angelo G. Faraci
Paul K. Lange
Super Lawyers Upstate New York Rising Stars must be 40 years of age or younger and a practicing attorney for 10 years or less. The Faraci Lange attorneys named to this list are:
Super Lawyers recognizes attorneys who have distinguished themselves in their legal practices. Attorneys are selected following a rigorous process, with candidates nominated by their peers and professional accomplishments validated by a third party. Only five percent of the attorneys in Upstate New York are named to the Super Lawyers list, and no more than 2.5 percent of the lawyers in New York state are named to the Rising Stars list.
If you are looking for an experienced and top-rated attorney to handle your personal injury case, contact us today.