Hip replacements are among the most common and successful orthopedic surgeries performed in the United States. According to the National Center for Health Statistics, 326,100 individuals had hip replacement surgery in 2010, and the demand for hip replacement surgery in patients aged 45 and over more than doubled from 2000 to 2010.
Patients who undergo a total hip replacement have their natural hip replaced with a prosthetic hip generally composed of a femoral stem, a femoral head, and a cup fitted into the acetabulum.
Common causes of chronic hip pain and disability leading to total hip replacement are osteoarthritis, rheumatoid arthritis, post-traumatic arthritis, avascular necrosis, trauma and childhood hip disease.
There are several hip systems available today, including metal on metal, metal on polyethylene, ceramic on polyethylene and ceramic on ceramic.
In the past, orthopedic surgeons primarily limited hip replacement to patients 60 years and older due to limitations on the life of the device. However, with improvements in the technology and the growing demand for replacement in the younger population, surgeons no longer have a threshold age and instead look at a patient's overall health to determine whether the patient will benefit from a replacement.
The FDA Approval Process
The Medical Device Amendments of 1976 (MDA) created three classes of medical devices ranked by their potential to cause harm. Hip implant devices are Class III, which are the most high-risk.
Class I and Class II devices are considered less risky, and so the MDA allows them to go through a process defined by Section 510(k) of the Food, Drug and Cosmetic Act, which only requires that substantial equivalence to devices already on the market be shown.
Class III devices, on the other hand, are required to undergo a more rigorous pre-market approval process that includes clinical trials. In reality, this is not how the vast majority of hip implants get to market.
Due to a loophole in the MDA, Class III devices can temporarily get to market through the 510(k) process. As of today, the FDA has not yet closed this loophole, allowing hip implant devices to be available on the market without the required pre-market approval process.
Under the 510(k) process, the manufacturer must show that the device is substantially equivalent to devices marketed through the 510(k) process (known as a predicate device) prior to May 28, 1976. A substantially equivalent device does not raise new questions of safety and effectiveness and is at least as safe and effective as the predicate device. An FDA finding of substantial equivalence does not mean that the device is safe and effective.
Metal on Metal Hip Implant Failure
Metal on metal hip implant devices were developed to provide an alternative to polyethylene and ceramic devices. Polyethylene wear debris causes an immunological reaction that results in osteolysis, and ceramic implants are prone to fracture. Besides providing an alternative to avoid these problems, metal on metal devices were also supposed to generate less wear debris and decrease the risk of dislocation.
The majority of metal on metal hip implants have been cleared through 510(k). It is estimated that more than 500,000 patients in the United States received metal on metal hip implants between 2003 and 2010.
A significant risk with metal on metal devices is shedding of metal debris and release of cobalt and chromium ions into the bloodstream, which can cause painful soft tissue destruction and osteolysis with implant loosening and device failure requiring surgical revision.
Unfortunately, the promise of these devices has not been fulfilled. Instead, data from other countries' joint registries, such as the Australian and British, has shown that they have a lower survivorship rate than alternative devices. The high revision rate led regulatory agencies in several countries to release healthcare alerts and medical device makers to recall certain implants, such as DePuy's ASR, with an anticipated failure rate of 49% at six years.
Multi District Litigation (MDL)
Thousands of cases have been filed across the country regarding injuries caused by Class III devices marketed through 510(k). Where litigation is pending in multiple federal districts, either or both parties can move for centralization with the Judicial Panel on Multidistrict Litigation.
The Panel, after hearing argument, will determine whether it would be appropriate to transfer all the actions to one judge to handle all the pretrial proceedings, known as a Multidistrict Litigation ("MDL'). The purpose of centralization is to avoid duplication of discovery, inconsistent pretrial rulings, and conserve judicial and the parties' resources. Once pretrial proceedings conclude, the cases that have not terminated in the MDL are remanded to the originating federal district for trial.
Once an MDL is created, the MDL judge sets a schedule for filing applications to the court. Although there is variation, the court generally appoints the positions of plaintiffs' lead counsel or co-lead counsel, plaintiffs' liaison counsel, and the members of the plaintiffs' executive committee and plaintiffs' steering committee. These individuals acting together as plaintiffs' leadership are charged with representing the interests of all plaintiffs in the MDL.
Metal On Metal Hip Implant Litigation
Metal on metal hip implant cases have been consolidated into several MDLs based on manufacturer and model.
The following are the currently pending metal on metal hip implant MDLs and the most recent statistics from the Panel regarding the number of cases filed in each MDL:
MDL 2158 In re Zimmer Durom Hip Cup (256 filed cases)
MDL 2197 In re DePuy Orthopaedics, Inc. ASR Hip Implant (1,653 filed cases)
MDL 2244 In re DePuy Orthopaedics, Inc. Pinnacle Hip Implant (9,226 filed cases)
MDL 2329 In re Wright Medical Technology, Inc. Conserve Hip Implant (510 filed cases)
MDL 2391 In re Biomet M2a Magnum Hip Implant (474 filed cases)
Global settlements have occurred in all except for the Pinnacle MDL. While global settlements have been announced that include all cases filed or revised before an agreed date, attorneys continue to file to cases in the metal on metal hip implant MDLs.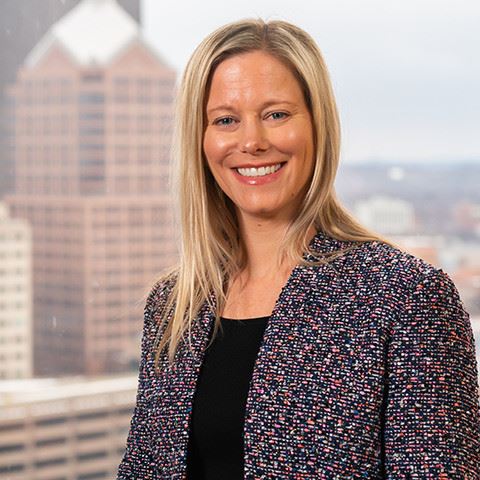 Hadley L. Matarazzo oversees Faraci Lange's defective drug and medical device practice and has been litigating claims related to metal-on-metal hip implants for several years. She had the lead trial case in the DePuy ASR MDL and was appointed by the court to the Plaintiff's Steering Commitee in the Biomet hip implant MDL.
If you have experienced complications from a metal-on-metal hip implant, or another medical device, contact us today.