Buffalo Drunk Driving Accident Attorneys
We Help When Other Law Firms Can't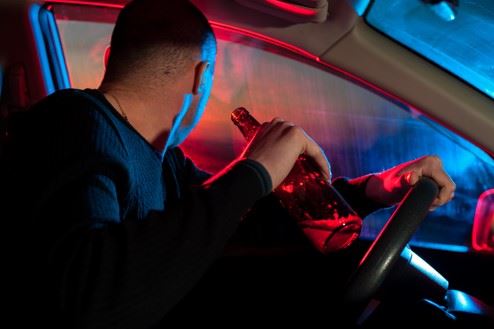 The New York State Police have reported that drunk drivers cause over 17,000 death each year. This equates to about 1 death every 30 minutes. They estimate that over 30% of fatal crashes in New York State are alcohol-related. Additionally, someone suffers a drunk driving-related injury in New York every 2 minutes. For more than 50 years, Faraci Lange, LLP in Buffalo, New York, has been the trusted name in personal injury representation for all sorts of cases, including drunk driving accident claims. If a drunk driver crashed right into you, then you should crash right back with a well-created claim or lawsuit against them. Let us be your legal guides, so you can confidently pursue full compensation with as little stress on your shoulders as possible.
To discuss your case with our Buffalo drunk driving accident lawyers, dial (888) 997-4110 now.
Alcohol's Effects on a Driver
Realistically, there is no way to drive safely after drinking alcohol. Even one drink can dramatically increase a person's blood alcohol concentration (BAC) level beyond the legal limit of 0.08. Although, the legal limit only considers strict legalities and whether the driver can be charged with driving while intoxicated (DWI). It does not consider whether the driver can drive safely, which they reasonably cannot.
As a driver's BAC level increases, they will experience worse and worse intoxication symptoms, like:
Taking longer to react to the traffic changes around them.
Experiencing unreliable or unsafe judgment or decision-making skills.
Making it impossible to control the steering wheel well, causing the car to swerve.
Blurring vision and dulling hearing, so sensory input is muddled.
Again, the driver who hit you does not need to have been legally intoxicated with a BAC level of 0.08 or greater for them to be considered a drunk driver. Any amount over 0.00 is unsafe when behind the wheel, and it should place liability for the accident on that driver, not you.
Using Criminal Evidence in a Civil Claim
Did you know that we can use some of the criminal evidence used against the drunk driver to prove that they are liable for your injuries and damages? It's true. The criminal justice system is intentionally separate from the civil court system, but that doesn't mean there is no overlap in the usefulness of evidence.
Our drunk driving accident lawyers in Buffalo can network with prosecutors and criminal investigators when developing your case. We can also pay attention to any courtroom proceedings and results to see if they will benefit you. The bottom line is that we don't want to miss an opportunity to secure great compensation in your name, so we go to great lengths to utilize the best available evidence.
Criminal evidence that might be beneficial to your case includes:
Blood test results taken at the station.
Field sobriety test results taken at the scene of the crash.
Evidence the prosecution used against the defendant.
Whether the defendant was convicted and sentenced.
Push for the Win – Go with Our Team
You can't hold back when you are pursuing compensation from a drunk driver and their insurance policy. But if you're feeling too tired from your injuries and dealing with insurance companies to keep fighting, then there is no better time than to hire the drunk driving accident attorneys in Buffalo at our firm. Pass the baton to us, and we will do all we can to make sure your case ends in your favor, just as it should.
For more information, fill out an online contact form now.
More Than A Case
Our Clients Are Our Priority
"Every person we encountered at Faraci Lange was supportive and worked diligently to settle our case with the very best results possible."

- Former Client

"I can't thank them enough for their hard work and diligence in resolving my case favorably."

- Phil N.

"I would most definitely recommend this firm to anyone in need of a top personal injury lawyer."

- Michael M.

"A tragedy is difficult, but with such wonderful, caring people guiding us, the horrible time in our lives was made a little easier to deal with."

- Lisa P.

"They were never too busy to speak with me and address my issues."

- Ronald W.