Buffalo Car Accident Attorneys
Standing Up for Your Legal Rights After a Car Crash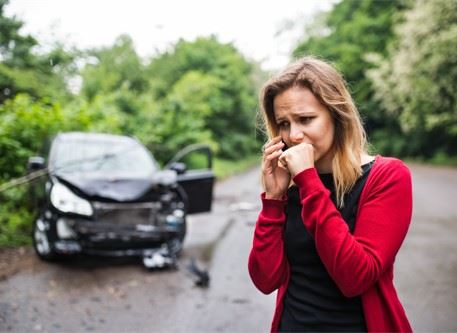 According to the New York State Department of Health, traffic injuries caused by motor vehicle accidents are a serious public health problem in Erie County. In the year 2014 for instance, traffic accidents on Erie County's roadways resulted in $25.9 million in hospitalization and emergency room costs. At the time, it was estimated that about four people are killed every month and hundreds more are injured.
If you or a loved one has been hurt in a car crash in the Buffalo area, you deserve quick and effective legal representation to help you secure fair compensation. At Faraci Lange, LLP, our team of dedicated and experienced Buffalo car accident lawyers stand ready to help you fight for the compensation you need to cover your accident-related costs and make the recovery you deserve.
Call (888) 997-4110 or contact us online to learn more during a free, no obligation case evaluation today.
On This Page:
Common Causes of Car Accidents in Buffalo, NY
When it comes to car accident claims, one or more people must have been at fault for the incident. This means that car accident claims can almost always be traced to human error as the root cause.
Some of the most common causes of car accidents we see here in Buffalo include:
Texting, daydreaming, and otherwise being distracted while driving
Drowsy or fatigued driving
Reckless driving, such as speeding, tailgating, driving on the shoulder of the road, etc.
Failing to follow traffic laws and signage
Poor road design and/or lack of road maintenance
Vehicle malfunctions and defects
Common Car Accident Injuries
Injuries commonly sustained in car crashes include:
Broken bones
Bruises, cuts, and scrapes
Internal bleeding and other trauma
Traumatic brain injuries (TBI) such as concussions
Back, neck, spine, and spinal cord injuries
Knee and wrist injuries
Whiplash injuries
Burn injuries
After a car crash, it is imperative that you seek medical treatment right away regardless of how mild your injuries may appear. Many internal injuries—including minor to severe brain damage—can go undetected for a significant amount of time without a doctor's help. If you leave such injuries untreated until they start you cause you pain or discomfort, you may find that you require more extensive medical treatment to recover or even that you have sustained irreversible damage.
To learn more about your legal options and how we can help, contact us now for your free consultation.
More Than A Case
Our Clients Are Our Priority
"Every person we encountered at Faraci Lange was supportive and worked diligently to settle our case with the very best results possible."

- Former Client

"I can't thank them enough for their hard work and diligence in resolving my case favorably."

- Phil N.

"I would most definitely recommend this firm to anyone in need of a top personal injury lawyer."

- Michael M.

"A tragedy is difficult, but with such wonderful, caring people guiding us, the horrible time in our lives was made a little easier to deal with."

- Lisa P.

"They were never too busy to speak with me and address my issues."

- Ronald W.