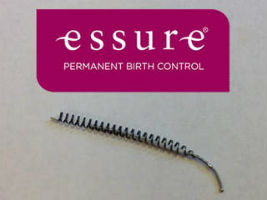 A California state court issued a ruling siding with plaintiffs on August 2nd that has cleared the way for many more Essure birth control lawsuits against Bayer to proceed.
Essure is a birth control device manufactured by Bayer that over 75,000 women are using, which is implanted inside the fallopian tubes with two metal coils to block conception.
Thousands of women, however, have reported serious side effects due to the use of Essure, such as severe pain, miscarriages, the coils cutting through organs, and autoimmune disorders. Doctors and patients have filed over 4,500 adverse events reports to the FDA describing such negative side effects, including death.
Device manufacturers argue that they should not be held accountable as federal regulators such as the FDA have approved their products after rigorous testing.
Despite motions filed by Bayer to have the cases thrown out, Judge Winifred Y. Smith of the Superior Court in Alameda County, ruled that the claims of 14 women should be allowed to proceed with some claims.
"I'm hoping the tide has turned a little bit and that the courts are now starting to understand the gravity of the situation," Elizabeth Graham, a plaintiff's attorney stated.
Read more here.
To contact us about a potential defective drug or medical device claim, please click here to complete an online intake form or call us at
(888) 997-4110

for a free consultation.