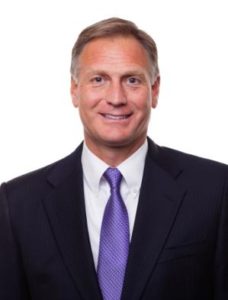 John A. Falk, Brighton Town Justice and Faraci Lange Partner, has been appointed to the New York State Commission on Judicial Conduct by Chief Judge Janet DiFiore.
In a news release published this week, the New York State Commission on Judicial Conduct announced his appointment to a four year term set to end on March 31st, 2021.
The Judicial Conduct Commission was formed in 1978 by the New York State Constitution in order to review complaints of misconduct against judges and justices of the state.
John Falk will be replacing Perinton Town Court Justice, Thomas Klonick, to join the panel of 11 members designated to monitor the conduct of judges in New York State.
Four of the members are appointed by the Governor, three are appointed by the Chief Judge of New York State, and the rest are appointed by the four leaders of the State Legislature.
Along with his partnership at Faraci Lange as a personal injury litigator, John has served as Brighton Town Justice since 2008 and was recently elected for another term.
Learn more about John and his work at Faraci Lange here.