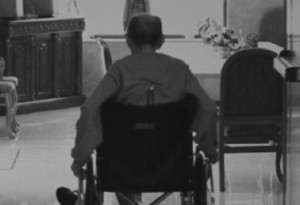 A recent Democrat and Chronicle investigation discovered that more than one-third of rochester nursing homes violations that were cited by the Department of Health were for regulations that had been cited before in previous inspections.
These repeat errors in Monroe County nursing homes, which continue two years after chronic violations of government regulations led to a Rochester home being shut down, are potentially putting many residents at risk.
Several wrongful death lawsuits have been filed against nursing home facilities due to these conditions.
Between 2012 and 2015, Monroe County's 34 nursing homes were cited for a combined 768 violations of state and federal regulations. Of those citations, 38 percent were repeat deficiencies.
New York State's Nursing Homes are inspected on an annual basis by the New York State Department of Health.  Profiles detailing results of inspections and basic information available on your nursing home can be found by visiting the Department of Health's Nursing Home Profiles website.
D&C reporters, Patti Singer and Sean Lahman, will be answering questions about Rochester nursing homes at an open meeting on Tuesday, April 5th from noon to 1 p.m at Brighton Recreation. 
Read the full story and learn more here.
If you or a loved one has been a victim of nursing home neglect and abuse, please call us at 

(888) 997-4110

 or contact us here for a free legal consultation.