Buffalo Truck Accident Attorneys
Fighting for Maximum Compensation for Semi Truck Accident Victims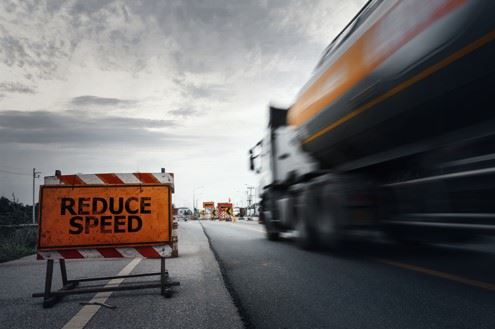 If you or a loved one has been hurt in an accident with a heavy truck, the trusted and award-winning legal advocates at Faraci Lange, LLP are here to help. Our truck accident attorneys in Buffalo have decades of experience standing up for the rights of semi-truck accident victims and their families after a crash. We understand that truck accidents often result in very serious injuries and complex legal procedures and will be there for you throughout the duration of your case. Let us handle the legal side of things while you focus on your recovery.
Contact us now to discuss your case with an experienced truck accident lawyer in Buffalo during a free, confidential, and no obligation case evaluation.
On This Page:
Most Common Injuries in Trucking Accidents
Injuries sustained in trucking accidents tend to be more severe than those that result from the average car crash. This is because the size and weight of large commercial trucks allow them to easily cause significant destruction when compromised.
Common truck accident injuries include minor to severe:
Back, neck, and spinal cord injuries
Bone fractures
Burns
Cuts, scrapes, and bruises
Head and brain injuries
Internal injuries
Common Causes of Trucking Accidents
Truck accidents can happen in numerous ways just like any other motor vehicle accident; however, because so many parties are involved in commercial trucking operations, determining liability after a crash is typically a lot more complicated than that of your ordinary car crash.
For example, here are just a few common causes of trucking accidents in Buffalo:
The trucker is driving under the influence of drugs or alcohol, is speeding, or is otherwise operating their vehicle in a reckless and dangerous manner.
The trucker is driving overtime because they are under pressure by the trucking company to deliver their cargo by a certain deadline, causing them to nod off at the wheel.
The loading company didn't properly load the cargo, which caused a spill that led to the truck tipping over and crashing into other vehicles.
One or more of the truck's components is defective and/or the truck was not properly maintained.
Lack of driver training or experience.
Driving on poorly designed or maintained roads.
As you can see, one or more parties besides the driver may be at fault for such incidents, which leads to the question—who can be held responsible after a trucking accident?
Different Types of Truck Accidents
The above-mentioned forms of negligence can lead to a variety of different types of truck accidents, many of which can be deadly:
Jackknife Accidents - This type of truck accident occurs when a truck driver turns or stops suddenly, causing the tractor trailer to swing out to the side, folding the truck in half like a switchblade.
Rollover Accidents - These types of accidents can occur with passenger cars as well, but often have more deadly results with trucks. This is because when a truck rolls there's always a chance that they could land on top of another vehicle next to them.
Underride Accidents - This type of accident occurs when a semi truck changes lanes without looking, brakes suddenly, or fails to brake in time, resulting in a smaller passenger vehicle getting trapped underneath the trailer of the truck.
Blind Spot Accidents - Trucks have much larger blind spots than typical passenger vehicles, as a result these types of accidents can occur very easily if the truck driver is not aware of their surroundings.
Lost Load Accidents - If cargo or even the tractor trailer are not properly secured, there's a chance it could break loose and strike another vehicle on the road, causing a multi-car accident.
Who Can Be Held Liable in a Trucking Accident?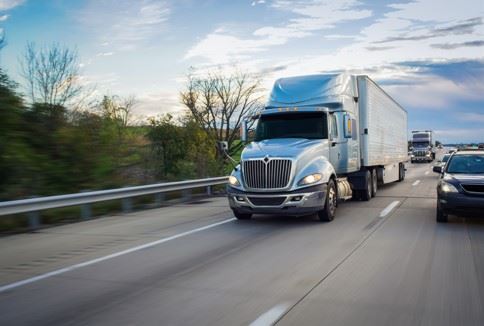 The following individuals and entities may be held liable for a truck accident:
Truck drivers
Trucking companies
Loading companies
Truck manufacturing companies
The truck's owner(s)
The cargo's owner(s)
Vendors providing services to the carrier
A local government entity and/or contractors responsible for highway design or maintenance
Depending on the cause of the crash that led to your injuries and how the aftermath played out, more than one of the above parties may be liable for your accident. By listening to the unique facts of your case, we will help you determine which parties are at fault in order to secure maximum compensation.
Do Trucking Accident Claims Usually Go to Trial?
Like most injury claims, truck injury claims won't always make it to trial. In fact, the vast majority of claims involving wrongful injuries are settled outside of court.
However, because trucking companies often have their own team of attorneys at the ready to fight any claims against them, you are more likely to face a stubborn opponent watching out for their own bottom line when it comes to truck accident claims. Therefore, these cases are more likely to make it all the court. Our legal team is always ready to go to trial on our clients' behalf and is capable of securing a fair courtroom settlement.
How to File a Wrongful Death Claim After a Trucking Accident
In the tragic event you have lost a loved one due to a truck collision, you or another surviving close family member may file a wrongful death claim on behalf of the decedent. In the state of New York, this must be initiated within two years of the person's death. Please reach out to us directly to learn more.
Why Should You Hire a Truck Accident Lawyer?
By hiring a lawyer to represent you in your personal injury case you increase the odds of you receiving a fair settlement offer. Many trucking companies may offer you enough compensation to cover your medical bills, but they may not take into account the other damages associated with your accident (pain and suffering, lost wages, long-term disability, etc.) Our team of lawyers will fight to ensure you receive maximum compensation, and that the trucking company is held responsible for the negligent actions that led to your accident.
Call Now for Your Free Consultation
Ready to get started on your personal injury claim? We look forward to helping you secure the just compensation you deserve so you can make the best possible recovery and move on from this ordeal.
Contact us now to learn more during your free consultation with our Buffalo truck accident lawyers.
More Than A Case
Our Clients Are Our Priority
"Every person we encountered at Faraci Lange was supportive and worked diligently to settle our case with the very best results possible."

- Former Client

"I can't thank them enough for their hard work and diligence in resolving my case favorably."

- Phil N.

"I would most definitely recommend this firm to anyone in need of a top personal injury lawyer."

- Michael M.

"A tragedy is difficult, but with such wonderful, caring people guiding us, the horrible time in our lives was made a little easier to deal with."

- Lisa P.

"They were never too busy to speak with me and address my issues."

- Ronald W.